David Karl - LPC
Available on 10/12/2023 at 3:00 PM. Book appointment.
David works with children 6 years old and up, pre-teens, teenagers, parents/guardians, and adults.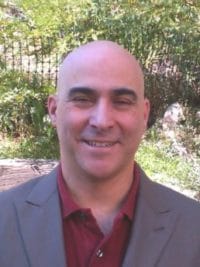 David Karl is a bilingual therapist in Denver able to see English and Spanish speaking patients.
English
Respecting your culture, empowering you: individuals, couples, families; providing guidance and advice to solve your own problems.
I am a Licensed Professional Counselor, in private practice, serving Denver County, and parts of Adams, Arapahoe, and Douglas counties; providing mental health services in Spanish and English. I conduct individual, marriage/couple, and family therapy. Helping children 6 years old and up, pre-teens, teenagers, parents/guardians, and adults. I have 11 years of experience working as an educator, 4 years' experience as a school counselor, and more than 8 years' experience as a clinical counselor. I have office hours Tuesdays-Fridays 9 am-7 pm and on Saturdays 9 am-6 pm, and I offer some in-home services.
My specialties include:
• Marriage/couple's counseling, family conflict, Blended families, Adoptive/ Foster/ "Grand" families
• School issues, Attention Deficit Hyperactivity Disorder (ADHD), bullying
• Depression, Grief, Anxiety, Obsessive Compulsive Disorder (OCD), Mood disorders,
Anger management
• Disruptive behavior associated with Autism Spectrum Disorders (ASD)
• Post Traumatic Stress Disorder (PTSD)/trauma
Español
Respetando a su cultura, capacitándolos a Ud(s).: individuos, parejas, familias; dándoles consejos y las herramientas para resolver sus propios problemas.
Soy consejero profesional con licencia, en práctica privada, sirviendo el condado de Denver, partes de los condados de Adams, Arapahoe y Douglas; proporcionando servicios de salud mental en español e inglés. Conducto terapia individual, matrimonial/ o parejas y de familia. Ayudo a los niños de 6 años de edad y para arriba, los preadolescentes y adolescentes, los padres/tutores, y los adultos. Tengo 11 años de experiencia educativa, trabajando como maestro, 4 años de experiencia como consejero de escuela, y más de 8 años de experiencia como consejero clínico. Mis horas de oficina son de martes a viernes 9 am – 7 pm, y los sábados 9 am – 6 pm. Y ofrezco algún servicio de en casa.
Mis especialidades incluyen:
• Terapia matrimonial/ o parejas, conflictos de familia, familias mixtas, familias adoptivas/de respaldo (crianza temporal) y familias con abuelos o familiares como tutores
• Asuntos de escuela, el trastorno de déficit de atención e hiperactividad (TDAH), el acoso
• La depresión, el dolor de la pérdida de un amado, la ansiedad, el trastorno obsesivo-compulsivo (TOC), los trastornos del estado de ánimo, el manejo del enojo
• El comportamiento disruptivo asociado con los trastornos del espectro autista (TEA)
• El trastorno por estrés postraumático (TEPT) / el trauma
Kaiser Approved Therapist
David Karl has been credentialed as an in-network Kaiser Permanente provider. Westside will be able to bill your Colorado Kaiser Permanente plan for the mental health services provided.
Verify active Kaiser status
Insurance Accepted
Client Age
Locations
Online Therapy Session

No Physical Address, CO

303-986-4197
Online Therapy
David Karl offers online therapy sessions through scheduled appointments. All Westside providers have access to HIPAA compliant and secure teleconferencing software to protect client privacy. Instructions to access a scheduled session will be sent directly by the provider leading up to the appointment.
Degrees & Licenses