Is Cognitive Behavioral Therapy right for you
Is Cognitive Behavioral Therapy right for you
Cognitive Behavioral Therapy (CBT) is a form of psychotherapy that's recommended for individuals suffering from mental health conditions such as anxiety and depression. In recent years, the popularity of this therapy has exploded around the world. However, the popularity has also come at a cost. In today's times, the demand for CBT is high, but very few people ever really question if CBT is right for them. In this article, we'll take you through how CBT works and how to know whether it's a type of therapy that caters to your needs.
CBT – how does it work and what are its benefits?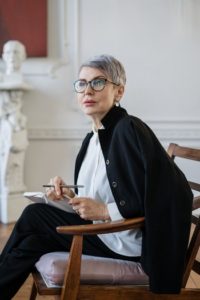 CBT involves attending sessions that are supervised by a mental health counselor. During the sessions, the mental health counselor will help you to identify negative thoughts. The aim of CBT is simple – to change your way of thinking so that your perception of and response to challenging situations are proactive and not reactive.
CBT's benefits can address not just anxiety and depression, but several other conditions as well, such as:
Phobias

Eating disorders

Sleep disorders

Substance use disorders

Post-traumatic stress disorder (PTSD)

Sexual disorders

Schizophrenia

Bipolar disorders
In terms of addressing emotional challenges, here are all the ways in which CBT can help you:
To manage mental illness symptoms

To manage and/or treat mental illnesses if medications are ineffective  

To prevent relapses of symptoms associated with mental illnesses

To find ways of managing emotions

To learn a variety of techniques to cope with stressful situations in life

To cope with loss or grief

To learn more effective communication methods for resolving conflicts in relationships

To cope with medical illnesses

To manage emotional trauma caused by long-term violence or abuse

To manage chronic symptoms of physical illnesses
Are there any risks associated with CBT?

Some CBT sessions may be emotionally draining and/or overwhelming, as they would involve exploring numerous negative thoughts. Feeling angry, upset or even crying when talking about painful experiences, emotions and/or feelings during these sessions are likely to be uncomfortable. However, in the long run, these sessions will help you overcome your negative thinking. So, all in all, the risks associated with CBT are negligible.
When CBT is aimed towards managing and/or treating phobias, a form of CBT known as exposure therapy may be introduced. Exposure therapy would require you to face situations that you tend to avoid. For instance, if you have an unreasonable fear of heights (acrophobia), exposure therapy would place you at a height to expose you to your fear. Initially, exposure therapy may trigger panic attacks.
However, as all forms of CBT are conducted by skilled counselors and therapists, the risks of even the most challenging therapies are minimal.
How much time does it take to complete CBT?

CBT typically involves attending sessions for several weeks – months. There's no fixed timeline as different individuals have different needs, and each session is tailored to address specific issues. If the issues to be addressed through CBT are severe, it's likely that there will be more sessions.
However, the approach taken in CBT by the counselor or therapist is typically centered around an individual's current behaviors and thoughts and not on the reasons why they are the way they are. For instance, if you have a fear of flying, CBT won't do much in terms of why you have that fear. However, it will do a lot to reduce the fear.
So is CBT right for you?

Despite CBT's potential benefits, it may not be right for someone who wants a deeper understanding of symptoms of mental illnesses. It's a practice and direct form of therapy, so those expecting a relational approach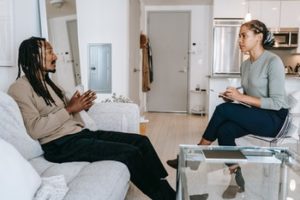 are likely to be disappointed. If you're someone who wants to know the root causes of psychological issues, you might be better suited for psychodynamic therapy.

However, in today's times, most CBT experts are incredibly flexible and they can tailor the sessions to suit your needs. So, even if your situation is more apt for psychodynamic therapy, there's still a lot of positives that CBT can do for you.

Ultimately, if you want to know whether or not CBT suits you, it's best to start the therapy and do a few sessions. This will give you the time to figure out if CBT is making any positive difference for you. If the effects of CBT aren't what you're looking for, you can always stop attending the sessions and seek alternative treatment and/or therapy that's a better fit for your specific issues. Nowadays, CBT is also being offered in the form of online therapy, which is a more convenient option for those who are constantly on the move.

In insurance terms, CBT is classified as psychotherapy. So, even if you opt for CBT, most of your expenses will be covered by health insurance packages like Humana and Kaiser Medicare in Littleton, Lakewood, and Denver. Click the link to find Cognitive Behavioral Therapist https://www.westsidebehavioralcare.com/therapist/specialty/cognitive-behavioral-therapy/