Marriage and couples counseling
Marriage and couples counseling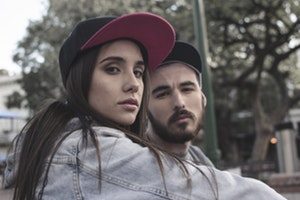 Marriage Therapy and Couples Counseling comprise very specific types of therapy.
Marriage counseling helps couples of all types recognize and resolve conflicts and improve their relationships. Through marriage counseling, you can make thoughtful decisions about rebuilding your relationship or going your separate ways.
Marriages go through troublesome phases because people fail to communicate with each other, and under such circumstances couples counseling becomes complicated because the whole concept of marriage counseling is based on the premise of talking as openly as possible.
When a troubled couple walks into a counselor's office for the first time, they may feel awkward and reserved, even apathetic to the efforts put in by the counselor because it may be difficult to get into the flow of things.
Apart from feeling cold about the session, couples may be apprehensive about opening up in front of others about their personal lives. The first few sessions can confusing and cumbersome when couples try to find the true value of counseling and at the same time counselors try to figure out how couples think and feel about their partners before they begin the actual session. Ideally a couples counseling session should achieve a handful of things. Most counselors will seek to accomplish the following by the time they are done with their patients.
-Increase respect among partners and make them respect each other.
-Find out reasons for conflict and resolve them by inspiring partners to open up and be more communicative with each other.
-Make partners cognizant about their counterparts and encourage them to listen and understand before jumping to conclusions.
-Try and keep sessions goal oriented and focused on more important things such as conflict resolution and controlled discussions about the problems that strain their relationship.
Despite the initial difficulties, couples counseling can help most patients persevere and find the silver lining that the counseling sessions offer. At every step of the session, your therapist will be trying hard to finding common points between both of you and make them click in a way that is necessary to reach an amicable end. Give the counselor the time he or she requires to untangle the puzzle in your relationship and help you save your marriage.
Westside Behavioral Care has provided Denver couples counseling since 1998. You can view the profiles of our specialists in marriage therapy and couples therapy in Denver and nearby. To get an appointment, call our knowledgeable receptionist during office hours at (303) 968-4197.