How to Choose a Therapist
How to Choose a Therapist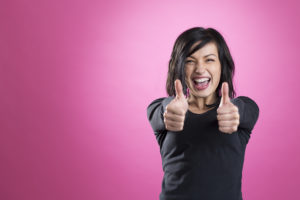 Superb Therapy May Be Found
Choosing the right therapist is a complex and extremely important matter, involving questions with licensing, training, degree, and, of course, personal comfort. Please find these issues discussed below for your assistance.
Licensing: It is usually best to choose a therapist who is licensed by the regulatory board in your state. Licensing typically ensures that a therapist has obtained a graduate degree and one or more years of post-licensure training and supervision. It also gives recourse to the regulatory board should a question of poor treatment or ethical misconduct arise.
Most licensed therapists are competent and ethical; however, it is good to know beforehand common forms of ethical misconduct that are sometimes encountered by those seeking mental health services. First and foremost, it is unethical for a clinician to engage in a sexual relationship with a client. It is also unethical to form a "dual relationship" in which the therapist is also the client's friend, customer, salesperson, or other outside associate.
Some therapists treat problems without getting proper training to do so. This also is unethical or unwise. Please see the Training section below for examples of problems requiring specialized training.
For a more extensive discussion of ethical misconduct, please see the ethics code of the American Psychological Association.
Training: Many problems for which people seek counseling do not require specialized training over and above that provided by graduate school, supervision, and post-licensure study and experience. However, I have listed a few disorders below which appear to be best addressed by therapists with specialized training. This is not a complete list, so please do some additional reading to see if your particular problem has been studied in clinical trials.
Please note that the discussion below addresses psychological approaches only. There is substantial evidence that medication is also effective for these difficulties. Sometimes the combination of medication with the therapies below is necessary to achieve the most effective result. A competent therapist will discuss medication options with you and may well offer to refer you to a psychiatric practitioner for consultation.
a) Panic Disorder: Typically, people suffering from this problem have panic attacks, sometimes occurring out of the blue, which make them feel terrified that a catastrophic event is about to occur. The disorder may or may not be accompanied by avoidance of panic-prone situations.
Clinical research to date has indicated that the best psychological treatment for this problem involves gradual but prolonged exposure to panic symptoms and situations combined with a great deal of therapeutic support and information. Therapists most likely to have training in such approaches are those specializing in the behavioral or cognitive therapies.
b) Obsessive-Compulsive Disorder: Typically, people with obsessive-compulsive disorder (OCD) suffer from obsessive thoughts and excessive, superstitious behavior such as cleaning, counting, or checking. Although treatment of OCD may need to involve many interventions, a necessary component of psychological care is called exposure with response prevention.
Research has shown that psychological care without exposure and response prevention is less likely to be effective. A good resource to find a qualified therapist for OCD is the Obsessive-Compulsive Foundation. Make sure any therapist you interview, whether referred from the Obsessive-Compulsive Foundation or elsewhere, has specialized training with exposure and response prevention.
c) Attention-Deficit Disorder: A behavioral approach to this problem which also includes the family and school, and which includes medication consultation, seems to provide the best outcomes for this problem.
d) Oppositional-Defiant Disorder: This problem occurs when children do not obey appropriate parental requests. Treatment should begin as early in the child's life as possible. Research ongoing for decades at the Oregon Family Social Learning Center has identified many factors that contribute to this problem, a predominant one being the loss of a parent from the household. There are also many treatment factors to be addressed, the most important of which is the application of consistent, appropriate consequences for oppositional behavior. Therapists from many theoretical persuasions are competent to treat this problem; however, when interviewing a clinician it is important to ensure that he or she is aware of the importance of consequences as indicated above.
Degree Status: Psychotherapists may have a variety of degrees after their names. Ph.D.,Psy.D., Th.D., and Ed.D. refer to clinicians who have obtained doctoral degrees. If they have subsequently passed state licensing exams, they are able to practice as clinical psychologists.
Psychologists typically attend graduate school for 3-5 years and then complete a year of internship training at an accredited institution such as a medical school. Another year of supervised experience is typically required before the clinician can sit for the licensing exam.
Clinicians with degrees such as MSW, MA, and MS and licensure status such as LCSW (licensed clinical social worker), LPC (licensed professional counselor), or LMFT (licensed marriage and family therapist) have earned a Masters degree, typically by attending a graduate school for 2-3 years. An internship, and another year or two of training and supervision, may also be required before the clinician can sit for the state licensing exam.
Despite the fact that psychologists receive more training and experience before receiving their doctoral degrees, there a dearth of research demonstrating that they consistently achieve better outcomes in studies on psychotherapy. All things being equal, a psychologist may be the best pick; however, there are many exceptional therapists in practice who are licensed at the Masters level and who provide excellent care.
Personal Comfort: Of all the factors above, with the possible exception of specialized training for certain disorders, personal comfort may be the most vital to getting a good result from therapy. Clinical research has repeatedly demonstrated that relationship factors – such as a therapist's empathy and warmth – cause much of the positive change observed from therapy.
In general, it is best to find a licensed therapist who along with a good reputation in the community and adequate experience is someone you like and trust. Although psychotherapy is a business, it is also – and primarily – a service, a unique partnership between client and clinician in which personal information is shared with the promise that it will be utilized in strict confidence and primarily for the client's benefit.