Victoria Tucker - LAC / LPC / RN
- Offers sessions in-person and online
Available on 10/13/2023 at 2:00 PM. Book appointment.
Vicki specializes in anxiety, depression, PTSD, EMDR, and more.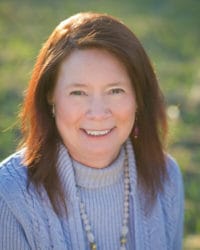 I am a Licensed Professional Counselor, (LPC) Licensed Addictions Counselor (LAC), and Licensed Registered Nurse (RN). I hold a Master's Degree in Counseling from Denver Seminary and a Master's degree in Nursing from the University of Colorado. My approach to health and well-being is rooted in the belief that we have within us the capacity to live satisfying, engaged, empowered, joyful, and meaningful lives. I help my clients get to the root of what is holding them back, and transform limiting patterns so they can live a happy, healthy life.
My style is compassionate, direct, supportive, and creative. I work with troubled tweens and teens, at-risk youths, and adults who present with issues in anxiety, depression, childhood abuse, family of origin issues, PTSD, trauma or sexual abuse/assault, domestic violence, eating disorders, substance abuse and addictive behaviors, self-esteem issues, pregnancy and postpartum mood disorders, bonding with baby, family counseling, couples therapy, divorce, parenting, Christian/Spiritual counseling, spiritual abuse, cult abuse, dissociative disorders, chronic pain, group counseling, and more.
My goal is to engage bodies, minds, hearts, and spirits while providing a gentle, compassionate process for developing a loving, trusting relationship with yourself. I am a trauma-informed therapist and understand the impact that trauma/abuse has on our ability to heal, connect with others, and maintain healthy relationships. My therapeutic techniques include powerful tools for recovering from the wounds of trauma and/or abuse/assault, both physical and emotional. Among them are Eye Movement Desensitization and Reprocessing EMDR.
I have advanced EMDR training in Adult Attachment and Addictions. I am trained in Dialectical Behavior Therapy (DBT), and Cognitive Behavioral Therapy (CBT). I hold certifications as a Prepare/Enrich premarital and marital counselor, and in Eating Disorders Intuitive Therapy (EDIT). As a professional who has experienced many life transitions myself, I provide counseling for other professionals suffering from stress, burn-out, secondary/vicarious trauma, and personal and family issues.
Kaiser Approved Therapist
Victoria Tucker has been credentialed as an in-network Kaiser Permanente provider. Westside will be able to bill your Colorado Kaiser Permanente plan for the mental health services provided.
Verify active Kaiser status
Insurance Accepted
Client Age
Locations
1333 W 120th Ave Suite 217

Westminster, CO 80234
Online Therapy
Victoria Tucker offers online therapy sessions through scheduled appointments. All Westside providers have access to HIPAA compliant and secure teleconferencing software to protect client privacy. Instructions to access a scheduled session will be sent directly by the provider leading up to the appointment.
Degrees & Licenses