Vicki Quarles - CGC / LCSW
Vicki only works with adults age 26 and older.
Available on 10/9/2023 at 1:00 PM. Book appointment.
Vicki inspires and empowers her clients to take charge of their lives and find meaning in painful events.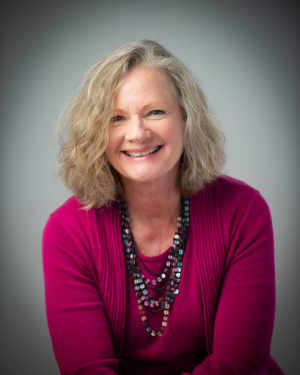 I am a Licensed Clinical Social Worker and Certified Grief Counselor who has been practicing since 2003.  I see only individual adults, not couples, over the age of 26 for anxiety, grief/loss, aging, life transitions, and relationship issues.   In addition, I specialize in Highly Sensitive People, aka, a Sensory-Processing Sensitivity.  I am a Highly Sensitive Person myself.
The ideal client for me is one who is introspective and self-reflective.  A person who is motivated to learn and grow.  Pain, loss, and stress are a part of life.   We all want to avoid these things, to make them go away.  What I have learned, however, is that trying to avoid our pain does not work.  It's learning how to sit with it, to learn, and to receive the messages that it is bringing.  And to figure out what needs to change in our lives.  What do we need to be doing differently?  What are values and are we living in alignment with them?  This is where being introspective is so important.
If you are just needing someone to talk to vent your frustrations about family or life, I will not be the best fit for you.  My approach is to offer suggestions of things to do differently, of new ways of exploring yourself, of books or articles to read, or perhaps a writing assignment.  It is not the 50 minutes you spend with me that will change your life.  It is what you do in between sessions.  Therapy can be painful and requires work.  There are usually no quick fixes.  I cannot take away your pain.  That is not my job and I do not have that kind of power.
I also believe that "good" therapy is "conversational".  We can explore together what you are learning and talk about questions you may have.  But the onus is on you to do the work.  As a Highly Sensitive Person, I do not do well with clients who talk the entire session without allowing me to make suggestions or to reflect upon what I am hearing.
I see my job as part teacher, part therapist, and part fellow traveler on this journey.  I do not have all the answers as I am also human.  I am where I am because I have done my own work to learn and to grow.
People describe me as authentic, down-to-earth, kind, compassionate, wise, calm, and empowering.  My practice is dedicated to helping clients lead calm and peaceful lives while also empowering and inspiring them.  If you are motivated to make changes and to look inward; to learn and to grow, I am the right therapist for you and would be honored to help you on your path.
Please note that I do not complete disability or worker's compensation forms. If you are needing that, please contact your doctor or another therapist.
Insurance Accepted
Client Age
Locations
Online Therapy Session

No physical location, CO
Online Therapy
Vicki Quarles offers online therapy sessions through scheduled appointments. All Westside providers have access to HIPAA compliant and secure teleconferencing software to protect client privacy. Instructions to access a scheduled session will be sent directly by the provider leading up to the appointment.
Degrees & Licenses