Wendy Klein - LCSW
- Offers sessions in-person and online
Wendy specializes in bipolar disorders, depression, anxiety, and grief.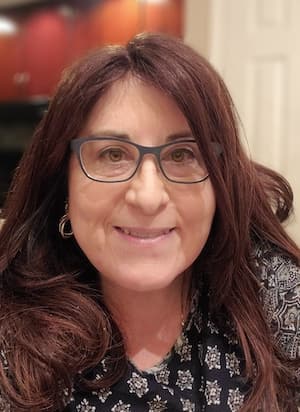 I am a strong advocate of mental health and believe that the state of mental health is on a continuum. Just like physical health needs to be maintained, so does mental health. Some people suffer from organic mental illnesses, which are similar to suffering from organic physical illnesses. One can have Bipolar Disorder just as one can have diabetes and both can be successfully treated and managed to allow the individual to live a normal and healthy lifestyle. I am a Licensed Clinical Social Worker specializing in Bipolar Disorders, Depressive Disorders, Anxiety Disorders, Adjustment Disorders, grief and loss issues, chronic illness and couples and family therapy to name some of my practice areas.
I graduated from the University of Denver in 1989 with my Master of Social Work and I have a long and varied history in my field. I worked with adolescents and children as a social services caseworker for 17 years and had cases in the district courts to help families with reunification and juvenile delinquency issues. In 2007, I left social services to work in the field of mental health and complete my licensing requirements for my LCSW. I have worked exclusively with adults from this point on and continue to work only with adults in my private practice. I worked for a mental health center on a grant funded suicide prevention program with local law enforcement and as an individual, group and family therapist for several years before opening my own practice. My entire social work career has spanned over 30 years.
During the years listed above I worked with clients of all ages and backgrounds, including homelessness and addiction issues and completed internships at Denver Health Medical and Denver Safe House. I have also ran domestic violence therapy groups for victims through the LGBTQ Center in Denver and Denver Safe House. As a therapist in a mental health center I facilitated groups for Bipolar Disorder and groups for Depression and Anxiety to help clients manage the challenges of these illnesses and live healthy lives.
I enjoy helping people out of their struggles with life's challenges. If you are suffering the effects of a mood disorder and have difficulty getting motivated, have poor sleep and feel sad or agitated, I might be able to help with this. I am also experienced with anxiety disorders and how they impact daily functioning. I currently work with adults between the ages of 24 and 84 years old. I have helped many adults learn to cope with discomforts and turn their lives around using strength based treatments. An example of the treatment modalities used are Relational Approach Solution Focus therapy, Cognitive Behavioral therapy, Mindfulness Based therapies and Psychodynamic Therapy, taking an eclectic approach as it meets the clients individual needs.
Together we can work on these issues that feel impossible and find solutions. I am a caring and down-to-earth professional who can assist you with skill development to manage your moods or anxiety. I can also help with relationship and family issues that may or may not be related to mental health concerns.
Wendy Klein Has Limited Availability
To connect with Wendy Klein, please contact our scheduling team at info@westsidebehavioral.com any time.
Insurance Accepted
Client Age
Locations
2050 S. Oneida Street, Suite 112

Denver, CO 80224
Online Therapy
Wendy Klein offers online therapy sessions through scheduled appointments. All Westside providers have access to HIPAA compliant and secure teleconferencing software to protect client privacy. Instructions to access a scheduled session will be sent directly by the provider leading up to the appointment.
Degrees & Licenses