Sarah Marlow - MA
Sarah truly believes that therapy can change a person's life.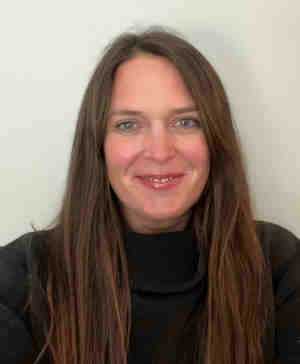 Hi, my name is Sarah Marlow, I am licensed professional counselor (LPC). I obtained my bachelor's degree, in 2000 from Wheelock College in Boston, MA in Child Development, with a Specialty in Child Life. I received my master's degree in Forensic Psychology from the University of Denver in 2004. I have had the privilege of treating children, adolescents, and adults for over 20 years in both inpatient and outpatient settings. I work with individuals who need short and long term advocacy. I specialize in helping people with anxiety, depression, PTSD, emotional distress, life changes and familial issues. My current area of focus is working with adults with a specialty in assisting women establish healthy sexual relationships. Specifically with women who have experienced trauma and need support in building effective boundaries.
I truly believe that therapy can change a person's life. Seeking out support is often difficult and scary but making the investment in learning how to take the steps to become a healthier and happier version of yourself is invaluable. Often individuals need support for situational issues, others need longer term support, and we can work together to carve out a path that meets your needs.
Your individual journey begins when you give yourself permission to heal, compassion for your courage thus far and grace in getting where you desire to be. My promise to you is to be your ally throughout the process; the strength is within you – you may just need help finding it. I look forward to walking along side you and developing a trusting relationship, where you feel supported and encouraged to be the healthiest version of you.
Sarah Marlow Has Limited Availability
To connect with Sarah Marlow, please contact our scheduling team at info@westsidebehavioral.com any time.
Insurance Accepted
Client Age
Locations
Online Therapy Session

No Physical Location , CO
Online Therapy
Sarah Marlow offers online therapy sessions through scheduled appointments. All Westside providers have access to HIPAA compliant and secure teleconferencing software to protect client privacy. Instructions to access a scheduled session will be sent directly by the provider leading up to the appointment.
Degrees & Licenses