Mark Pennick - Ph.D.
- Offers sessions in-person and online
Mark prefers teletherapy sessions, but can be available for in-person sessions after discussing the client's needs.
Mark believes that all people are capable of excellence and meets each person with compassion.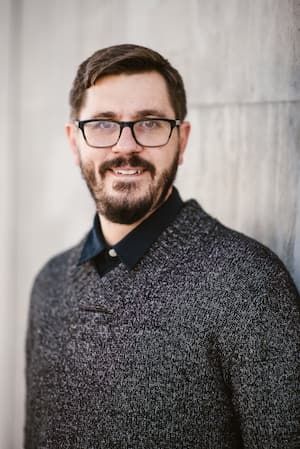 I began my working to help people in 2002, doing direct services for people with developmental disabilities. My career has included post-graduate work focusing on autism and resulting in a doctoral degree in Lifespan Developmental Psychology. I earned my Psychologist License in the State of Colorado during my 8 years of working with adults in the community mental health field. These diverse experiences have lead me to be adept at diagnosing mental health problems; as well as developing and delivering interventions throughout the lifespan and for the full spectrum of challenges experienced by those seeking services.
Currently, I focus on delivering Acceptance and Commitment Therapy (ACT), Cognitive Processing Therapy (CPT), and Solutions Focused Brief Therapy (SFBT). ACT is a third-wave behavioral technique that is applicable to a wide range of challenges, as well as ages. It focuses on mindfulness, cognitive flexibility, and taking valued action; that is, reacting to challenges by only, and to the exception of experiential avoidance, taking well-planned steps that get you closer to the core of what is most important in your life. CPT is an evidence based best practice developed by the Veteran's Administration to treat PTSD and other trauma related disorders. SFBT is a therapeutic technique that is limited in the number of sessions delivered, and focuses exclusively on the strengths of the individual and in amplifying what is working to elucidate the desired outcome of therapy.
My approach to treating an individual is that every person has great and astounding strengths. This fact leads to positive outcomes in treatment and is embraced by my methods. I believe that all people are capable of excellence and that meeting each person where they are, with compassion and unconditional positive regard, is the best approach to helping others actualizing greatness.
Mark Pennick Has Limited Availability
To connect with Mark Pennick, please contact our scheduling team at info@westsidebehavioral.com any time.
Kaiser Approved Therapist
Mark Pennick has been credentialed as an in-network Kaiser Permanente provider. Westside will be able to bill your Colorado Kaiser Permanente plan for the mental health services provided.
Verify active Kaiser status
Insurance Accepted
Client Age
Locations
2373 Central Park Blvd.

Denver, CO 80238
Online Therapy
Mark Pennick offers online therapy sessions through scheduled appointments. All Westside providers have access to HIPAA compliant and secure teleconferencing software to protect client privacy. Instructions to access a scheduled session will be sent directly by the provider leading up to the appointment.
Degrees & Licenses