Lisa Hoffman - LAC / LPC
Available on 10/9/2023 at 10:00 AM. Book appointment.
Lisa strives to see people regain balance emotionally, physically, and otherwise.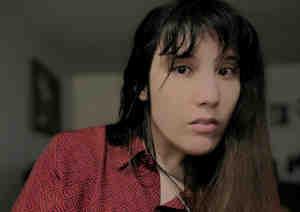 Lisa is a licensed mental health and substance-use counselor with a Masters degree in Mental health. She is versatile in depression, anxiety, identity, and ADHD. People find her to be an honest and client-oriented counselor. In her career years, she has worked in several situations, spending a lot of mental health issues and substance use issues. These personal experiences with people facing mental health challenges have given her more insight and empathy when working with clients as she can personally connect to barriers and frustrations that people may experience when accessing supports and services.
Lisa strives to see people regain balance emotionally, physically, and otherwise. She finds working with these individuals faced with mental health challenges to be an amazing experience and is dedicated to delivering the highest standard of care and service to them. She helps individuals lead a life full of meaning and purpose. Lisa finds her career to be abundantly rewarding as she can experience transformation first-hand in individuals. She currently resides in the state of Colorado. Lisa is passionate about improving their quality of life. She works closely with struggling people who desire to find inner peace in various aspects of their lives and become their best selves. From meeting new people to initiating hearty conversations, and finding solutions to their problems, she is proud to be a part of such a noteworthy field.
Lisa understands the unique struggles of every individual. For this reason, she provides a non-judgmental space where they can thrive and let go of their limiting beliefs. In a stereotypical world of high societal expectations, she desires to help individuals regain confidence, reclaim a sense of identity, and become the best versions of themselves. She believes that when she meets people, she can use her skills and natural gifts to inspire hope that will bring the healing they desire.
For Lisa, healing is a life-changing journey, and embarking on such a journey can be demanding most times. She also understands that healing is a collaborative endeavor that requires honest caring without judgment. As a part of the headway team, she creates a space engulfed in compassion, authentic guidance, and support to help individuals and families overcome obstacles, move forward, and thrive.
Lisa helps them build on their strengths and attain the personal growth they are set to accomplish. She desires to help individuals grow by providing awareness and accessibility to relevant knowledge and information about their health and wellbeing, while also providing a sense of acceptance and community to help achieve the quality of life that they desire.
Insurance Accepted
Client Age
Locations
Online Therapy Session

No Physical address , CO
Online Therapy
Lisa Hoffman offers online therapy sessions through scheduled appointments. All Westside providers have access to HIPAA compliant and secure teleconferencing software to protect client privacy. Instructions to access a scheduled session will be sent directly by the provider leading up to the appointment.
Degrees & Licenses