Kristine Ocasek - LCSW
- Offers sessions in-person and online
Kristine's availability for in-person visits is limited to Thursdays and no longer on Fridays.
Kristine understands that therapy can be quite uncomfortable and challenging, but it can also provide relief and hope.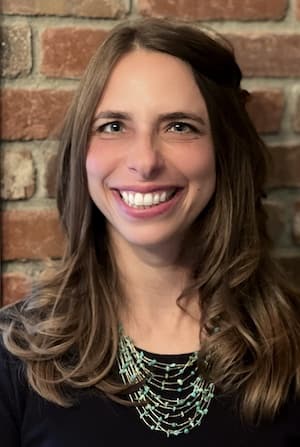 Kristine is a licensed clinical social worker with over 15 years of experience. Born and raised outside of Chicago, Kristine has lived in Denver since 2003. She obtained a Bachelor's degree in Human Development and Family Studies at the University of Illinois in Urbana-Champaign and her Master of Social Work degree from the University of Denver. Additionally, Kristine earned a post-Masters certification in Marriage and Family Therapy. Her professional experience has been in healthcare primarily, with over 10 years in various emergency departments throughout the Denver metro area, completing psychiatric evaluations for those of all ages. During the past five years, she worked for a healthcare agency providing long- and short-term therapeutic services.
While Kristine has served various patients throughout her career, her true passion lies in working with both adults and older adults who are navigating relationships, life transitions and stressors, medical issues, and grief. Kristine believes that each one of us is first and foremost a human being, trying to maneuver life and all of its challenges with the skills and resources we were taught and have learned.
It is never too late to make positive changes in our lives and address those things which no longer serve us. Therapy can be quite uncomfortable and challenging, but it can also provide relief and hope. Kristine looks forward to the opportunity to walk empathetically alongside you as you embark on your individualized journey.
Kristine Ocasek Has Limited Availability
To connect with Kristine Ocasek, please contact our scheduling team at info@westsidebehavioral.com any time.
Kaiser Approved Therapist
Kristine Ocasek has been credentialed as an in-network Kaiser Permanente provider. Westside will be able to bill your Colorado Kaiser Permanente plan for the mental health services provided.
Verify active Kaiser status
Insurance Accepted
Client Age
Locations
3570 E 12th Avenue, Suite 200

Denver, CO 80206
Online Therapy
Kristine Ocasek offers online therapy sessions through scheduled appointments. All Westside providers have access to HIPAA compliant and secure teleconferencing software to protect client privacy. Instructions to access a scheduled session will be sent directly by the provider leading up to the appointment.
Degrees & Licenses