Julie Van Ryswyk - LCSW
Julie has been trained in EMDR and she finds a lot of reward in helping others move through a history of trauma, as well as other difficult experiences.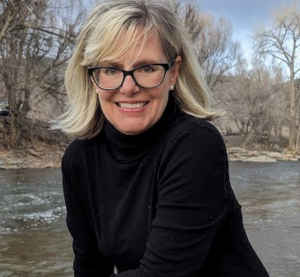 Are you tired of feeling alone, sad, or anxious?  Feeling disconnected from yourself or those around you?  Perhaps you have goals or changes you want to make, but continue to feel stuck in old patterns which aren't moving you any closer to the changes you're wanting to make; the life you want to be living.  Life can be hard, it's kind of built into being human.  But, it doesn't need to always be hard, nor should it be.
I have been working with people for over 20 years helping them to connect with others, get unstuck, or simply learn to enjoy life and relationships more.  Over the years I've learned that we've all developed unhealthy patterns.  However, the biggest lesson I've learned is that we all also have the power within us to change, grow, and create new, healthier patterns.  Perhaps you're here today because you're ready to consider making changes in your own life.  Change can be scary – it's something we all resist.  However, you wouldn't be here today if you weren't already accessing that strength and courage it takes to begin that process…take that first step.
I utilize a variety of approaches in my practice.  I find that helping individuals access that primary source of strength within oneself is the greatest tool in successfully reaching one's goals, mending relationships, and, in general, finding greater joy and satisfaction in day to day life. I have been trained in EMDR and find a lot of reward in helping others move through a history of trauma, as well as other difficult experiences.  I like to use a balance of psychodynamic therapy alongside Eastern approaches including mindfulness and spirituality.  I look forward to meeting with you and assisting you with taking this next step towards growth and greater happiness.
Julie Van Ryswyk Has Limited Availability
To connect with Julie Van Ryswyk, please contact our scheduling team at info@westsidebehavioral.com any time.
Insurance Accepted
Client Age
Locations
Online Therapy Session

No Physical Location, CO
Online Therapy
Julie Van Ryswyk offers online therapy sessions through scheduled appointments. All Westside providers have access to HIPAA compliant and secure teleconferencing software to protect client privacy. Instructions to access a scheduled session will be sent directly by the provider leading up to the appointment.
Degrees & Licenses