Jeff Nelson - LCSW
"Jeff's only seeing clients 18 years old and above for online sessions."
Available on 11/8/2023 at 10:00 AM. Book appointment.
Jeff has experience providing therapy for children as young as 10 years, adolescents, adults and seniors.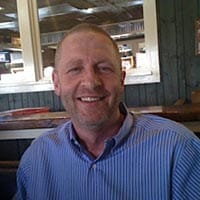 Denver therapist, Jeff Nelson, has been with Westside Behavioral for many years and is a highly experienced, empathetic, and competent therapist.
Jeff Nelson is a licensed clinical social worker with a Bachelor's in Social Work from Metropolitan State University and a Master's of Social Work from University of Denver Graduate School of Social Work. He has worked as a therapist in hospice, hospitals, long-term care facilities, community mental health agencies, adolescent treatment centers and a department of social services in rural Colorado. Jeff opened a private practice in 2007 and teaches part time for the Colorado Community College system's psychology and sociology departments.
As a Denver therapist, Jeff has experience providing therapy for children as young as ten years, with most of his experience serving adolescents, adults and seniors. He has extensive training and therapist experience in substance abuse, ADD/ADHD, mood disorders, gay and lesbian issues, life changes, family therapy and relationship therapy. He has also worked with sexual abuse survivors and their loved ones.
Jeff has treated substance abuse issues (dual diagnoses) for most of his career. He managed psychiatric units for adolescents with dual diagnoses and those entrenched in gang culture. He has managed adult criminal programs and guided teams of therapists to meet the mental health, medical, social, family and psychiatric needs of inmates transitioning into communities while on parole or probation. Jeff also helped Jefferson County create and implement a Recovery Court to reduce criminal recidivism among people with drug addictions. He now is a Denver therapist serving the Denver and nearby areas.
Jeff serves on the board of directors for the Jefferson County Recovery Court Oversight Committee.
A Denver therapist who truly enjoys helping individuals, couples and families remember the truth of who they are, Jeff believes that all of us come to difficult legs of our journeys and that seeking psychotherapy is a testament to how we value ourselves. Effective psychotherapy is an investment in ourselves, our families, our partners and our futures. He feels honored to be trusted to help clients invest in their adventure of rediscovering their strengths.
Kaiser Approved Therapist
Jeff Nelson has been credentialed as an in-network Kaiser Permanente provider. Westside will be able to bill your Colorado Kaiser Permanente plan for the mental health services provided.
Verify active Kaiser status
Insurance Accepted
Client Age
Locations
Online Therapy Session

No Physical Address, CO
Online Therapy
Jeff Nelson offers online therapy sessions through scheduled appointments. All Westside providers have access to HIPAA compliant and secure teleconferencing software to protect client privacy. Instructions to access a scheduled session will be sent directly by the provider leading up to the appointment.
Degrees & Licenses