Tracey Andrews - LCSW
- Offers sessions in-person and online

"Gender identity clients are limited to children and adolescents."
Tracey has over 20 years of experience as a licensed clinical social worker.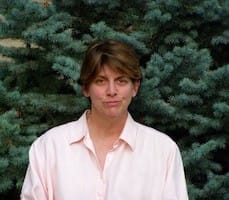 Child and Adolescent Therapist, Tracey Andrews, LCSW, also specializes in seeing adults suffering from problems such as depression, LGBT issues, and PTSD.
Tracey is a licensed clinical social worker who has been in private practice since 1997.  She has a B.A. in Psychology and a Masters in Social Work from the University of Michigan.   Tracey's clinical practice includes individuals who present with emotional, behavioral, cognitive, family, and other relationships issues.   She is a child and adolescent therapist who also provides exceptional therapy for adults, couples, and families.   Tracey uses her laid-back approach and direct language to connect with children and adolescents.  Her goal is to help them enhance their problem-solving skills.
In her capacity as a child and adolescent therapist, she encourages her younger clients to analyze their behaviors and to make changes that others demand, e.g. parents or legal authorities while pursuing age-appropriate autonomy.  Ownership of a problem allows children and adolescents to make changes with less resentment toward parents, school personnel, probation officers, and therapists.
Tracey uses a variety of tools in addition to talk therapy.  These include play and art therapy, games, journaling, and take-home assignments.Tracey likes spunk in "kids" of all ages.  Whether individuals struggle with depression, bipolar, PTSD, ADD, school issues, relationship difficulties, or other problems, she believes that a key to successful treatment is for clients to be an active participant in their therapy and gain more control of their lives.
Tracey Andrews Has Limited Availability
To connect with Tracey Andrews, please contact our scheduling team at info@westsidebehavioral.com any time.
Kaiser Approved Therapist
Tracey Andrews has been credentialed as an in-network Kaiser Permanente provider. Westside will be able to bill your Colorado Kaiser Permanente plan for the mental health services provided.
Verify active Kaiser status
Insurance Accepted
Client Age
Locations
1805 S. Bellaire St., Ste. 219

Denver, CO 80222
Online Therapy
Tracey Andrews offers online therapy sessions through scheduled appointments. All Westside providers have access to HIPAA compliant and secure teleconferencing software to protect client privacy. Instructions to access a scheduled session will be sent directly by the provider leading up to the appointment.
Degrees & Licenses