Sue Crawford - LPC
Sue focuses on helping you build on your strengths to better deal with difficulties you face, whether they are situational or internal.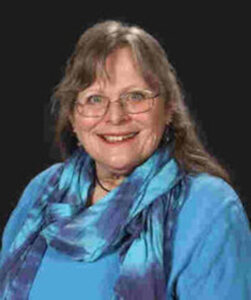 I am a Licensed Professional Counselor and trauma specialist. I have worked with adults, children, teens and families in community, school and private settings for over 30 years, and now provide services virtually.
In 1981, I earned my Bachelor's degree from the University of Maryland through an individually designed program in Counseling, Communication and Relationship Issues. I received my Master's degree from the University of Maryland's Education and Counseling Department in 1992, specializing in Community Mental Health. Between my two degrees, I worked in the field of reproductive health and community education. During that time, I collaborated on developing innovative educational programs for AIDS and its prevention, targeting adolescents and youth service workers, and provided counseling and education mostly for teens and young adults. The counseling I did led me to realize that my calling was to help people sort through the conflicts and tangles in their lives.
Clinically, I specialize in treating PTSD and trauma-based disorders, grief and loss (including loss to and survivors of suicide), anxiety and depression, parent/child therapy, and parenting and family issues. I also work in disaster response and recovery, and disaster related mental health. I use a developmental, holistic approach to help people understand and build coping skills for negotiating the transitions and challenges they face across their lifespans, including end of life issues.
I am an eclectic therapist who will focus on helping you build on your strengths to better deal with difficulties you face, whether they are situational or internal. The integration of mental health and spirituality is a core interest of mine as well, and I am always willing to explore the deeper struggles and issues underlying the more obvious pieces of the healing puzzle.
I use both traditional and alternative tools in my work based on the needs and interests of the individual. Some of these are: cognitive-behavioral therapy, identifying and building needed skills, EMDR, guided imagery, Integrative Frequency Therapy, mindfulness and meditation, hypnotherapy and trancework and somatic therapies. I also always consider the role of neurobiological factors that may be creating or maintaining issues, and will work together with you to design a plan to help you gain the skills and tools you need to meet your goals.
Sue Crawford Has Limited Availability
To connect with Sue Crawford, please contact our scheduling team at info@westsidebehavioral.com any time.
Kaiser Approved Therapist
Sue Crawford has been credentialed as an in-network Kaiser Permanente provider. Westside will be able to bill your Colorado Kaiser Permanente plan for the mental health services provided.
Verify active Kaiser status
Insurance Accepted
Client Age
Locations
Online Therapy Session

No Physical Location, CO
Online Therapy
Sue Crawford offers online therapy sessions through scheduled appointments. All Westside providers have access to HIPAA compliant and secure teleconferencing software to protect client privacy. Instructions to access a scheduled session will be sent directly by the provider leading up to the appointment.
Degrees & Licenses