Katherine Leak - LCSW
- Offers sessions in-person and online
Katherine provides individualized treatment designed to increase clients' current capacity to regulate emotions, and to get at the root cause of current struggles.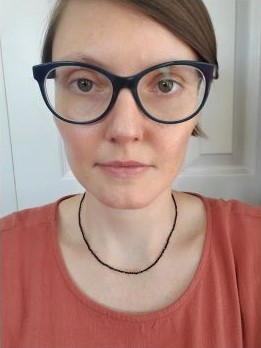 We all have things in our lives that we wish hadn't happened. Challenges happen all the time, and they're part of what make us human. Those challenges can change how you view the world, and how you view yourself–sometimes in a way that makes it hard to respond the way you want to when new challenges arise. But you don't have to continue living under the weight of these difficulties. You have the capacity to adapt to new information, and to gain new insights that help you to view your past and present differently. I believe that through the work and healing done in therapy, a better future can be created.
I work with adults to provide individualized treatment designed to increase your current capacity to regulate your emotions, and to get at the root cause of your current struggles. I specialize in eye movement desensitization and reprocessing (EMDR), as well as systemic trauma models designed to find and create supports and safety in your environment.
I received my Masters in Social Work from the University of Denver in 2013, with a certificate in Interpersonal Trauma Studies. I have been practicing therapy in a community mental health setting for the last seven years, during which time I earned my LCSW. I became an approved EMDR consultant in October 2022, which I provide to clients each week in addition to providing consultation for other clinicians working towards EMDR certification.
Katherine is a member of Forward Family Therapy and they were voted the 2023 Best Mental Health Care in the Northglenn-Thorton area, details here.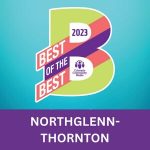 Katherine Leak Has Limited Availability
To connect with Katherine Leak, please contact our scheduling team at info@westsidebehavioral.com any time.
Kaiser Approved Therapist
Katherine Leak has been credentialed as an in-network Kaiser Permanente provider. Westside will be able to bill your Colorado Kaiser Permanente plan for the mental health services provided.
Verify active Kaiser status
Insurance Accepted
Client Age
Locations
2095 W 6th Ave, Suite 212

Broomfield, CO 80020
Online Therapy
Katherine Leak offers online therapy sessions through scheduled appointments. All Westside providers have access to HIPAA compliant and secure teleconferencing software to protect client privacy. Instructions to access a scheduled session will be sent directly by the provider leading up to the appointment.
Degrees & Licenses