Heather Steffen - Psy.D.
Dr. Steffen is flexible in her methods and uses an eclectic approach based on each individual's needs and preferred method of learning.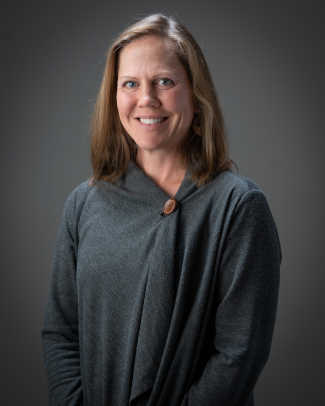 Dr. Heather Steffen earned her doctorate in Clinical Psychology from the Chicago School of Professional Psychology in 2008. She completed an APA-accredited internship through the University of Colorado Health Sciences Center in Denver (now, the UC-Health Anschutz Campus), working closely with children and adolescents suffering from trauma and providing comprehensive psychological assessments at the Denver Children's Home.
Since then, Dr. Steffen has collaborated with medical providers and allied support staff in an integrated care setting at Stride Community Health Center. At the health center, Dr. Steffen created and implemented doctoral internship rotations for the Jefferson Center for Mental Health, creating training materials and providing direct supervision in psychological assessment and integrated medicine.
Dr. Steffen enjoys working therapeutically with those who wish to improve their overall level of functioning, health, and wellbeing. Of special interest to Dr. Steffen is providing tailored treatment plans for individuals struggling with diet and weight, enhancement of athletic performance, and the behavioral management of ADHD symptoms in early adulthood. Postpartum depression/anxiety, parenting, relationship and gender issues are also of interest to her and she uses an eclectic approach based on each individual's needs and preferred method of learning and growth.
Dr. Steffen finds that remaining flexible in treatment style while combining methods of treatment, is most effective in creating lasting change that accounts for the needs and complexity of the whole person. Utilizing both behavioral as well as psychodynamic and insight-oriented techniques, Dr. Steffen fosters growth in a customized format to best fit each individual. In her years of experience, Dr. Steffen has found that compassionately uncovering/removing internal obstacles that keep us from fully enjoying love and work is often the ultimate focus of therapy. 
Heather Steffen Has Limited Availability
To connect with Heather Steffen, please contact our scheduling team at info@westsidebehavioral.com any time.
Kaiser Approved Therapist
Heather Steffen has been credentialed as an in-network Kaiser Permanente provider. Westside will be able to bill your Colorado Kaiser Permanente plan for the mental health services provided.
Verify active Kaiser status
Insurance Accepted
Client Age
Locations
Online Therapy Session

No Physical Address, CO
Online Therapy
Heather Steffen offers online therapy sessions through scheduled appointments. All Westside providers have access to HIPAA compliant and secure teleconferencing software to protect client privacy. Instructions to access a scheduled session will be sent directly by the provider leading up to the appointment.
Degrees & Licenses