Sarah Page - LCSW
- Offers sessions only in-person
Sarah has over 30 years experience in couples counseling and individual therapy.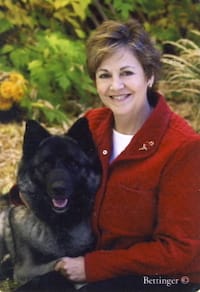 Sarah Page, LCSW, provides therapy in Lakewood.
Click here to watch Sarah's video!
Sarah Page is a licensed clinical social worker (LCSW) and provides therapy in Lakewood with a private practice office located at 950 Wadsworth Blvd. Suite 200, Lakewood, Colorado 80214. Her office is convenient to Lakewood, Wheat Ridge, Arvada, Golden, Evergreen, Conifer, downtown Denver, Denver West, Englewood, and Littleton.
Sarah is a graduate of Wayne State University in Detroit, Michigan who specialized in individual, group, marital and family mental health. Sarah currently provides therapy in Lakewood with those 18 years of age and older in marriage therapy, couples counseling, and individual therapy. She is a therapist, writer, speaker and healthcare consultant, who is well informed in Traditional as well as Naturopathic Medicine and the new Functional Medicine.
Sarah's extensive experience in a wide range of settings has proven to be a great asset to her clients: private practice (30 years), hospital social work (neonatal intensive care, pediatrics, adult Voluntary psychiatry, and long term care medical social work, adult Involuntary psychiatry from infant outreach through adulthood), court reporting, school social work, home health, program management of two residential programs and emergency services, corporate claims management in mental health, extensive training in spirituality. All of this experience contributes to her current practice of therapy in Lakewood.
Because of her wide range of settings and varied clientele, Sarah sees herself as a generalist and a coach. However, her passion is working with those who truly want to find a new vibrancy in their lives with the assistance of a compassionate, caring therapist to share their personal stories and self discovery. Doctors tend to refer patients that they either don't know what to do with because of their medical and psychiatric issues or those patients who do not want to be on medications. While Sarah cannot take clients off medications, she can offer them resources for other options as well as therapy in Lakewood. Sarah's 100% rule is: the first 50% of therapy is clearly defining the themes or issues that the client identifies as needing to be changed; the next 25% of therapy is defining the means of change, the last 25% of therapy is practice, practice until the "new you" emerges.
Sarah provides therapy in Lakewood with a variety of common diagnosis and issues: Bipolar Disorder, Depression, Panic Attacks, Anxiety Disorders, relationship issues (anger, communication, etc.), grief, trauma, and substance abuse.
Techniques include: cognitive-behavioral therapy, Gestalt, Brain-spotting, breath work, solution-focused therapy, guided imagery, psycho-dynamic therapy and nutritional evaluation. Brain spotting grew out of the familiar and popular EMDR (Eye Movement Desensitization and Reprocessing) in 2003, which is so effective for those suffering from Anxiety and trauma, but is experienced as gentler and deeper.
Sarah Page Has Limited Availability
To connect with Sarah Page, please contact our scheduling team at info@westsidebehavioral.com any time.
Insurance Accepted
Client Age
Locations
950 Wadsworth Blvd. Suite 200

Lakewood, CO 80214

303-986-4197
Degrees & Licenses