Lauren Young - Ph.D.
Lauren offers techniques for handling stress, anxiety, depression, and other life challenges in various situations.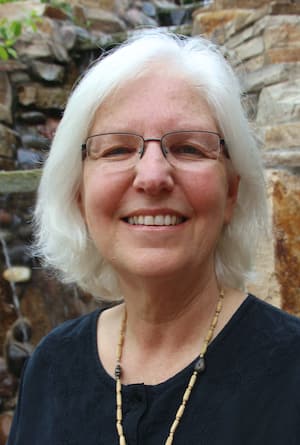 How I think about counseling:
People often seek out counseling when in transition or when what they have been doing seems not to work anymore. This can happen due to life crisis, personal change, or desire for something different. One might become caught in a pattern of habits that don't serve them and change seems insurmountable.
Why can't I just go back to what I did before? Why doesn't it work now?
None of us get through life without challenges, some more than others. I believe that people do their best to handle life in a way that works. We find ways to cope with disappointments, pain, fear, loss, stress; and even new opportunities may be stressful. We develop some of those ways of coping early in life, before we have many options available to us. But those coping strategies often do not serve us now.
How can counseling help?
1) Often we use coping methods rather than directly dealing with wounding. Counseling allows one to be witnessed in a safe environment as they share their experiences. This allows one to process what has occurred and to take charge of one's own narrative.
2) Through this process, one can become aware of responses in specific situations and make choices rather than responding as in the past.
3) Counseling offers techniques for handling stress, anxiety, depression, and other life challenges. You will learn new ways to meet these situations.
Together these three offer a powerful platform for change.
How will I help?
I have been a counselor for 40 plus years both working with clients and teaching new counselors. I have many ways to work with the above process, but most of all, I look forward to joining with you to find the best way for you to meet your goals.
Lauren Young Has Limited Availability
To connect with Lauren Young, please contact our scheduling team at info@westsidebehavioral.com any time.
Kaiser Approved Therapist
Lauren Young has been credentialed as an in-network Kaiser Permanente provider. Westside will be able to bill your Colorado Kaiser Permanente plan for the mental health services provided.
Verify active Kaiser status
Insurance Accepted
Client Age
Locations
Online Therapy Session

No Physical Address, CO
Online Therapy
Lauren Young offers online therapy sessions through scheduled appointments. All Westside providers have access to HIPAA compliant and secure teleconferencing software to protect client privacy. Instructions to access a scheduled session will be sent directly by the provider leading up to the appointment.
Degrees & Licenses