Karissa Moody - MA
Karissa's therapeutic style is collaborative, relational, and intuitive.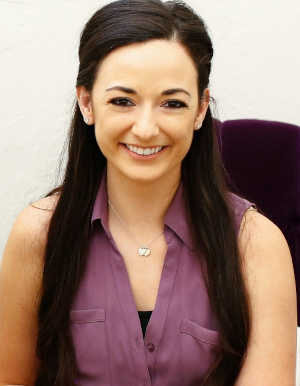 At times we can get lost in figuring out how to navigate the difficulties in our lives, leading to points of "stuckness" which can feel scary, painful, isolating, and defeating. If your curiosity has brought you here, I gently invite you to lean into that as this is the first step into unlocking what's possible.
I'm passionate about working with individuals and couples who struggle with depression, anxiety, low confidence, life transitions, relationship conflict, and relational trauma issues. With the use of modalities such as CBT, IFS, mindfulness-based approaches, attachment-focused and experiential therapy, I support my clients in exploring their relationships with the challenges that they face and how to transform these into ways that offer more creativity, courage, confidence, and resilience. When we are better able to attend to our own pain points, we also give ourselves the opportunity to welcome deeper connection, understanding, and compassion into our relationships.
My therapeutic style is collaborative, relational, and intuitive. This means that I cater my approach to you and what works for you, while meeting you where you're at. This also means that I will show up with you authentically and invite you to do the same as I believe that when we can truly show up as ourselves, this is what creates space for positive change. If you are looking for a therapist who is passionate about empowerment and who will challenge you to see beyond the "stuckness", I would be honored to be a part of your journey towards change.
At this moment, I do not take private insurance for couples therapy. Please contact me if you would like to know my fee for service rate.
Karissa Moody Has Limited Availability
To connect with Karissa Moody, please contact our scheduling team at info@westsidebehavioral.com any time.
Insurance Accepted
Client Age
Locations
Online Therapy Session

No Physical Location, CO
Online Therapy
Karissa Moody offers online therapy sessions through scheduled appointments. All Westside providers have access to HIPAA compliant and secure teleconferencing software to protect client privacy. Instructions to access a scheduled session will be sent directly by the provider leading up to the appointment.
Degrees & Licenses