Richard Williams - LCSW
Richard helps clients find ways to accept life's changes and find new ways to create your new world while thriving in it.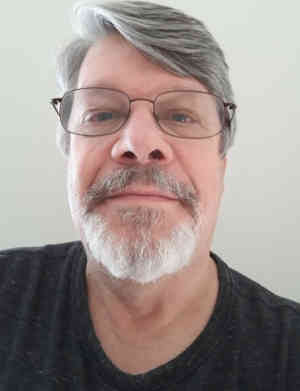 Are you looking to find possibility in your life and to move past the emotions, the stories and the challenges that hold you back? This search comes often at times of transition. Much of what we would do together is find ways to accept the changes and find the new ways to create your new world and thrive in it. The kinds of challenges that I have helped clients through are: recovering from addiction, coping with strong emotions as well as emotional and thought disorders, finding a way through the process of aging and dealing with the ordinary and extraordinary losses of life. As needed, we can include friends, significant others, family and colleagues who are willing to join us in your work. If you need support and partnership in achieving the life you envision, call on me when you are ready.
I am a Licensed Clinical Social Worker and Licensed Addiction Counselor, with certificates in trauma and shame-informed treatment. I am a specialist in older adult issues (a Geriatric Informed Professional). I have been successful in treating people with addiction, PTSD, Bipolar, Borderline and other personality, emotional and thought disorders. I use CBT and related therapies such as Acceptance Commitment Therapy, Dialectical Behavioral Therapy, Cognitive Processing Therapy and Behavioral Therapy. I have training in EMDR and Flash for trauma desensitization and reprocessing. I have been trained and use Motivational Interviewing and harm-reduction techniques with addiction. For short interventions, I am trained and use Solution-Focused Brief Therapy and its related approaches. Feel free to ask about any of these during our sessions.
Richard Williams Has Limited Availability
To connect with Richard Williams, please contact our scheduling team at info@westsidebehavioral.com any time.
Insurance Accepted
Client Age
Locations
Online Therapy Session

No Physical Location, CO
Online Therapy
Richard Williams offers online therapy sessions through scheduled appointments. All Westside providers have access to HIPAA compliant and secure teleconferencing software to protect client privacy. Instructions to access a scheduled session will be sent directly by the provider leading up to the appointment.
Degrees & Licenses