Ellie Bergmann - LAC / LCSW / MSW
Ellie does not have evening availability for new clients at the moment.
Ellie specializes in depression, anxiety, addiction, PTSD, sexual trauma, and relationship difficulties.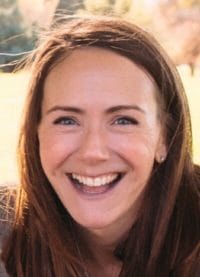 Ellie Bergmann is a licensed clinical social worker (LCSW) and Licensed Addictions Counselor (LAC) who brings over 10 years of experience to her work with individuals who are seeking increased awareness, esteem, and confidence in navigating life's challenges. Ellie's swift ability to connect with a diverse array of individuals allows her to provide assessment, diagnosis, and treatment as well as develop a meaningful and genuine continued therapeutic rapport. This significantly impacts the ongoing positive outcomes many of her clients have reported.
To her work, she brings energy and insight while meeting clients wherever they may find themselves emotionally, mentally, and physically. Through the use of cognitive behavioral therapy (CBT), mindfulness techniques, dialectical behavior therapy (DBT), and solution-focused therapy, as well as a variety of other therapeutic best practices, Ellie assists her clients to discover, practice, and develop into new ways of approaching and living their lives that are more in line with where they wish to be. She has extensive experience treating clients with history or diagnoses of depression, anxiety, addiction, post-traumatic stress disorder (PTSD), childhood trauma, sexual trauma, anger, isolation, post-partum depression issues, and relationship difficulties.
Ellie received her Masters in Social Work (MSW) from the University of Denver's Graduate School of Social Work in 2007. Upon graduation she was offered a job where she had completed her second year internship at the Rape Assistance & Awareness Program (now identified as the Blue Bench). There she worked with survivors of sexual assault and uncovered additional ways in which to assist survivors of trauma. In 2008, Ellie moved on to work with a wide array of mental health conditions at the outpatient Mental Health Clinic at the Denver Veterans Affairs (VA) Hospital. She most recently obtained her Licensed Addictions Counselor (LAC) credentials through the State of Colorado to better serve individuals with co-occurring disorders.
Ellie Bergmann Has Limited Availability
To connect with Ellie Bergmann, please contact our scheduling team at info@westsidebehavioral.com any time.
Kaiser Approved Therapist
Ellie Bergmann has been credentialed as an in-network Kaiser Permanente provider. Westside will be able to bill your Colorado Kaiser Permanente plan for the mental health services provided.
Verify active Kaiser status
Insurance Accepted
Client Age
Locations
Online Therapy Session

No Physical Address, CO
Online Therapy
Ellie Bergmann offers online therapy sessions through scheduled appointments. All Westside providers have access to HIPAA compliant and secure teleconferencing software to protect client privacy. Instructions to access a scheduled session will be sent directly by the provider leading up to the appointment.
Degrees & Licenses