How to Begin Therapy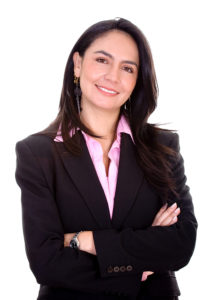 You may feel nervous about contacting a therapist. That anxiety is perfectly normal. But having the courage to overcome that anxiety and make a call is the first step in the process of empowering yourself to feel better. Just making a plan to call and sticking to it can bring a sense of relief and put you on a more positive path.
Therapists understand how difficult it can be to make initial contact. The first call is something new for you, but it's something they handle regularly. Leave a message with your name, your contact number and why you are calling. It's enough to just say that you are interested in knowing more about psychotherapy. Once your call is returned, they'll lead a brief conversation to get a better sense of what you need, whether they are able to help and when you can make an appointment. You might be tempted to take the first available appointment slot. Take a few minutes to stop and think before you do. If it does not fit with your schedule, you can ask if there are other times available that might fit better for you.
What factors should you consider?
You'll need to think about the best time of day and week to see your therapist. Factors to consider include:
• Your best time of day. Whether you're a morning person or a night owl, know when you're at your best and schedule your appointment accordingly.
• Work. If you have to take time off from work, ask your human resources department if you can use sick leave for your psychotherapy sessions. You might also want to schedule your first appointment later in the day so you don't have to go back to work afterward. If you have an upsetting topic to discuss, you may be tired, emotionally spent, puffy-eyed or distracted after your first session.
• Family responsibilities. Unless your children are participating in treatment, it's usually not a good idea to bring them along. Choose a time when you will have child care available.
• Other commitments. A psychotherapy session typically lasts 45 to 50 minutes. Try to schedule your session at a time when you won't have to rush to your next appointment afterward. Worrying about being late to your next commitment will distract you from your psychotherapy session.
How should I prepare for the appointment?
Once you've made an appointment, ask your therapist how you should prepare. A therapist might ask you to:
• Call your insurer to find out what your outpatient mental health benefits cover, what your co-pay is and whether you have a deductible. If you don't get this information ahead of time, your therapist may ask you to come to your appointment a little early so he or she can help you verify your benefits.
• Fill out new patient paperwork for your therapist. Your therapist may have a website with forms you can download and fill out before you arrive at your appointment. If not, you can ask your therapist to get you the forms and fill them out at home rather than while sitting in the therapist's waiting room. Your therapist may also provide a packet of materials covering logistical issues, such as cancellation fees and confidentiality.
• Get records from other therapists or health care providers you've seen.
• You may also want to prepare a list of questions, such as the average treatment duration, the therapist's feelings about medication or good books on your issue.
• Learn about therapy. If any of your friends have done psychotherapy, ask them what it was like. Or read up on the subject. If you've had psychotherapy before, think about what you liked and didn't like about your former therapist's approach.
• Keep an open mind. Even if you're skeptical about psychotherapy or are just going because someone told you to, be willing to give it a try. Be willing to be open and honest so you can take advantage of this opportunity to learn more about yourself.
• Make sure you know where you're going. Check the therapist's website or do a map search for directions to the therapist's office.