Shannon Hicks - LPC / MA / NCC
- Offers sessions in-person and online
Shannon has experience working with those who are facing life after divorce, grief, and addiction.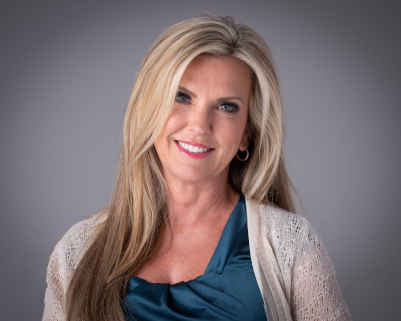 Shannon is a seasoned therapist who graduated in 2007 from Denver Seminary. Shannon has a deep passion for restoring individuals, couples and families. She is certified in Emotionally Focused Couples therapy, family systems, Attachment issues, crisis intervention, trauma, and eating disorders. She has extensive experience working with those who are facing life after divorce, having teen issues, and those who suffer from grief of losing a loved one, plus, those who suffering from addiction.
Shannon is currently writing a book about her sons life, addiction and death. She believes God has placed her in a position to sit with those who hurt and in need of finding joy, fulfillment and wholeness.
State Certified Licensed Professional Counselor (LPC)
Nationally Board Certified Counselor
Graduate of Denver Seminary and have been in private practice since 2007. I have also worked as a Family Program Director and Primary Therapist for Community Recovery Center of Colorado where I ran several groups such as trauma, CBT, DBT, Body image, ect.  In 2011-2012 I worked as a Primary Therapist for Eating Disorder Center of Denver. I ran my private practice the whole time.
Certified in the Following:
Certified in Rapid Resolution Therapy (RRT): which is a type of clinical hypnosis
RRT is designed specifically to help clear traumatic events, addictions, panic attacks, anxiety, grief, and feelings of guilt and shame.
Emotionally Focused Couples Therapy : which focuses on how to emotionally attachment and the attachment styles in how we relate to one another.
Premarital Therapy: ENRICH program
Crisis Intervention: Work on the Denver Seminary Crisis team
CE courses and years of training in these areas:
Extensive training in the areas of Adolescent and Child therapy, Family and Marital conflict, Divorce, Trauma, Eating Disorders, Grief and Loss, Mood and Personality Disorders, crisis of faith, biblical studies (basically Christian therapy is needed)
Style
Practice style is eclectic, laid back but directive. I use therapeutic modalities such as DBT, CBT, RRT, Mindfulness and Walk therapy.
When something is traumatic it slams into awareness and leaves a lasting impression. Even when the experience is finished deeper parts of the mind may continue to respond as if it is still occurring. It is as if this deeper part of the mind has not gotten the good news, the news that the painful experience is finished. Even experiences that have been repressed or consciously forgotten can continue to exert a negative influence. This may affect emotions, thinking, relationships, behavior and even health.
Shannon Hicks Has Limited Availability
To connect with Shannon Hicks, please contact our scheduling team at info@westsidebehavioral.com any time.
Kaiser Approved Therapist
Shannon Hicks has been credentialed as an in-network Kaiser Permanente provider. Westside will be able to bill your Colorado Kaiser Permanente plan for the mental health services provided.
Verify active Kaiser status
Insurance Accepted
Client Age
Locations
9362 Teddy Lane, Ste 206

Lone Tree, CO 80124
Online Therapy
Shannon Hicks offers online therapy sessions through scheduled appointments. All Westside providers have access to HIPAA compliant and secure teleconferencing software to protect client privacy. Instructions to access a scheduled session will be sent directly by the provider leading up to the appointment.
Degrees & Licenses