Laine Williams - LCSW
- Offers sessions in-person and online
Laine believes that through somatic therapy you will learn how to hold pain and overwhelm in the body without shutting down, eventually creating release and restoration.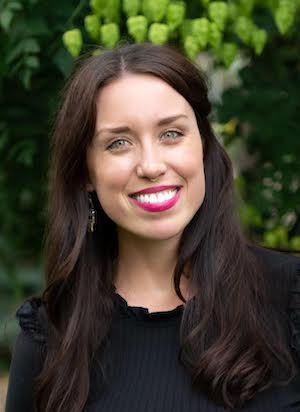 Do you feel emotionally numb? Or perhaps feel your emotions are too big? Do you wonder how to feel greater joy and let go of wounds that don't seem to resolve no matter what you try?
I t
ake a holistic approach to treating mental health that incorporates the body, mind, and spirit using a somatic lens for therapy. 
Somatic therapy is a body-centric approach to therapy that guides you to notice sensations in your body as a way of exploring emotions and beliefs. I teach people how to connect to their internalized emotions through mindfulness, visualizations, and breath work, using bodily sensation as a way to transform deeply held wounds.
People often comment that this kind of therapy is deep and challenging and that it has helped them to shift patterns in a new way. That is because we are experts at using our brains to create stories of coping that often use rationalizing or mentalizing problems. Somatic therapy invites you to get out of your head and into the experience of what happened to you, creating a deeper understanding of how emotions impact you and how they can be expressed to create space for transformation, creativity, and joy.
I treat people of all types of backgrounds and all are welcome! I particularly enjoy working with the queer community, artists, trauma survivors, people navigating their sexuality and preferences, and spiritual seekers of all backgrounds!
My style is influenced by principles from Somatic Experiencing, DBT, Hakomi method, and mindfulness studies and my approach tends to be an eclectic mix of philosophy, literature, pop culture, and a healthy dose of humor. I look forward to meeting you!

Laine Williams Has Limited Availability
To connect with Laine Williams, please contact our scheduling team at info@westsidebehavioral.com any time.
Insurance Accepted
Client Age
Locations
3750 E 12th Ave, Suite 209

Denver, CO 80206
Online Therapy
Laine Williams offers online therapy sessions through scheduled appointments. All Westside providers have access to HIPAA compliant and secure teleconferencing software to protect client privacy. Instructions to access a scheduled session will be sent directly by the provider leading up to the appointment.
Degrees & Licenses